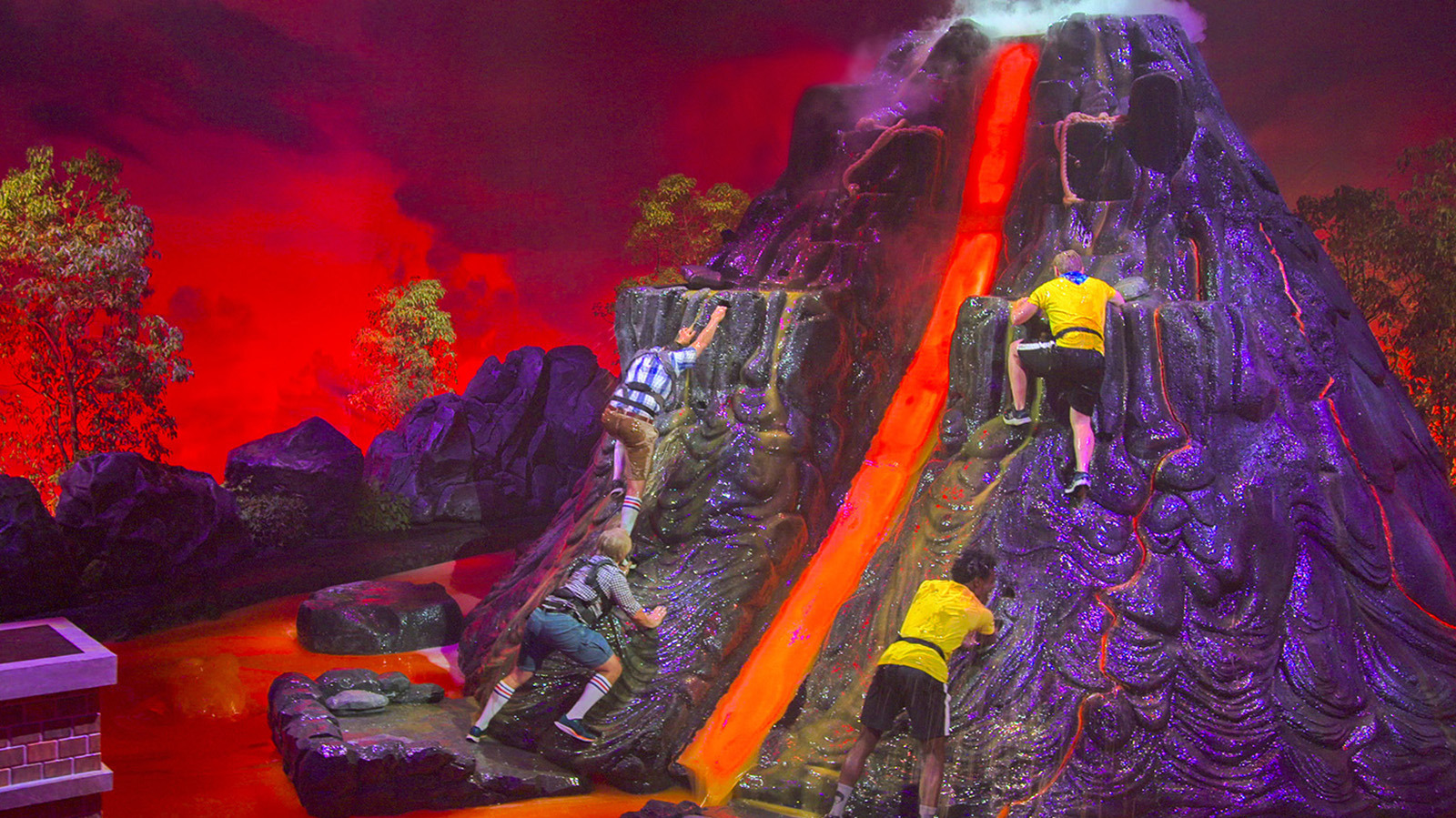 The second season of "Floor is Lava" will contain five, 30-minute episodes, which will absolutely be binged by fans almost immediately. The world feels like it's on fire right now, and "Floor is Lava" might be the necessary solace we need to get through it all. The new game room features classic staples like office chairs, couches, cabinets, monkey bars, and an exercise bike, but also feature oddly specific safe zones like a rope net shaped like a spider-web attached to a wall and an oversized dart board to let players feel like they're in "Honey, I Shrunk the Kids."
But it's the volcano that will surely have people talking. Climbing is already difficult when you've been jumping from place to place and holding your body weight above a pool of bright-red ooze, but the volcano continually spits out more lava, making it a slippery deathtrap. Will anyone win the lava lamp and 10,000 grand prize, or will contestants slip and slide to their doom? There's only one way to find out.
"Floor is Lava" season 2 returns June 3, 2022 on Netflix.