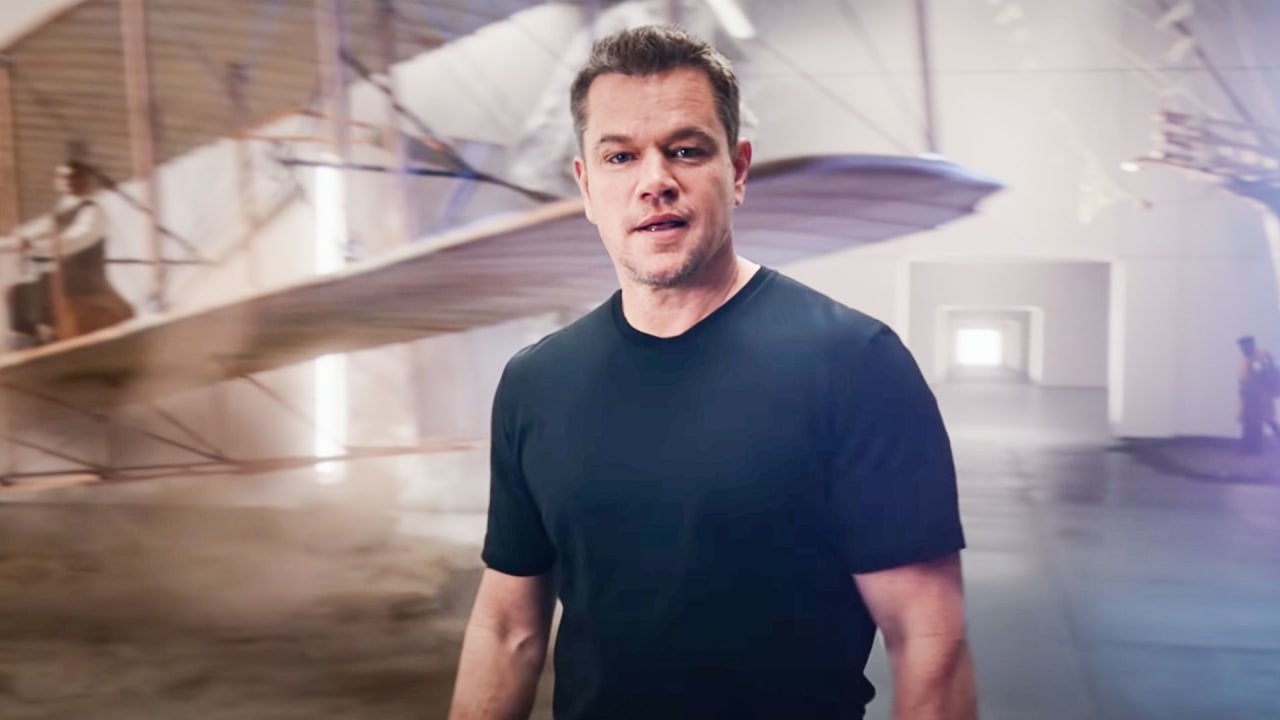 Even when Matt Damon's Crytpo.com ad first launched on October 28, 2021, it was widely seen as laying on the heavy-handed hero-worship a bit thick. In the spot, the Oscar winner compares investing in crypto to milestones like the invention of human flight and space travel.
"History is filled with almosts," says Damon in the spot. "With those who almost adventured, who almost achieved, but ultimately for them it proved to be too much. Then, there are others. The ones who embrace the moment and commit."
Now, if you bought $1,000 of Bitcoin when that ad launched, that same investment would be worth about $500 today. The price of Bitcoin and other cryptocurrencies has taken a nosedive over the past week, wiping out about $600 billion in market capitalization.
If there were eye-rolls and giggles at the self-severity of the Crypto.com spot at the time, it now seems as if no amount of puke emojis would be enough to describe it. In the wake of the ongoing crypto crash, social media observers have been directing fresh outrage toward Damon, whose name was trending on Twitter early Thursday morning.
Damon, however, wasn't the only mega-rich celebrity egging on retail investors to join the crypto party over the past year. Spike Lee, Tom Brady, Gwyneth Paltrow, Reese Witherspoon, LeBron James, Jimmy Butler, and J Balvin have all been a part of the crypto hype machine, through brands like FTX, Binance, Coinbase, Crypto.com, and more.
In its Super Bowl spot starring 2022 LeBron and 2003 LeBron, Crypto.com dialed back the cheeseball vibe by a few notches, and gave a nod to the idea that investors need to do their own research. It's a notion central to J Balvin and Butler's Binance endorsements, as well. When younger LeBron asks, "Is the hype too much? Am I ready?" Modern-day LeBron answers, "I can't tell you everything, but if you want to make history, you gotta call your own shots."
The subtext there is key: Even though the brand paid millions of dollars to have one of the world's biggest sports stars pitch its product during one of the most-watched TV events of the year, don't let that sway you too much. Hmm-hmm.
Perhaps the only celebrity that gets a pass here is Larry David. In FTX's Super Bowl ad, the Curb Your Enthusiasm star is depicted as a cynic of historical proportions, raising his eyebrows at everything from the wheel to the Walkman. Despite the tagline, millions of investors this week are likely wishing they were more like Larry.