Kim Greer is the author of the exciting romance novel Masked Intent, about a woman used to masking her fraught emotions from the world who finally finds the man of her dreams but learns all is not what it may seem. I spoke with her about her love of writing and plans to continue the narrative of Masked Intent. 
Edmund Barker: I'm excited to speak to you, because I haven't interviewed many other authors despite writing being my passion in life.
Kim Greer: Really? What kind of writing?
Edmund: Oh, sci-fi and fantasy mainly, but I'm open to anything. I want to write drama as well. But let's talk about your experience in the publishing industry, the ups and downs. I read that you studied journalism at Columbia, and was wondering: what's an experience in your youth that really got you into writing?
Kim: Well, you know, I always loved creative writing and my parents were pretty supportive of me. Now, this was a time before video games, and whenever I said those two dreaded words all parents hate—"I'm bored"—they would say, "well why don't you go and do some afternoon writing?" …so, I wrote my first story. It was semi-autobiographical, so I didn't have that much to talk about! It was about a middle schooler. That was, you know, sort of turning to journaling and writing to manage feelings. But I feel like I kind of got the writing bug when I was in college, and when I was on the college newspaper…there was a bit of a campus brouhaha going on, and I was the lucky one who got to cover it. And I sort of got connected with the reporting, and trying to figure out "what is the story here?" And the thought of it for me wasn't so much the reporting, it was the thought of going back to the beginning and telling a story. And that was when I realized I am much more of a storyteller than I am a reporter.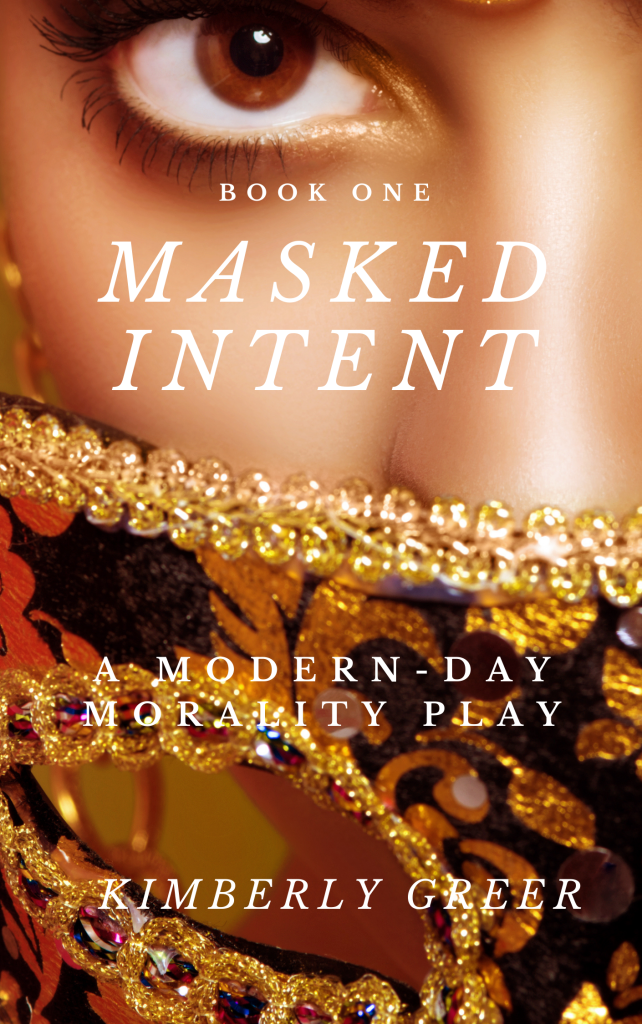 Edmund: It takes a skill to go between those two worlds, fiction and nonfiction. It's like they're in different parts of the brain. I also got into creative writing and school journalism in class, in middle school. Same teacher for both, and it got me thinking about things not just like writing but also layout.
Kim: Right, layout is important. I learned that as a middle school and high school yearbook editor. And there is some storytelling in that as well, in how you're showcasing, at the high school level, all the standouts of the year, and what made that school year great. There's some storytelling here. You find out what's in chapter 1, 2, and 3, and while it's not laid out particularly in that way, I found that that was a useful skill while writing my book.
Edmund: What was one of the first experiences where you got the greenlight or the go-ahead for a creative project and thought, "now I'm on to something"?
Kim: Hmm. Well, I had not really allowed myself to use the creative side of my skills until recently. I was a corporate writer after I got into journalism. But I did get the opportunity when I was working with a consultancy to do some creative work with one of their partners. And it was around someone on their staff who had Lou Gehrig's Disease. The creative part of it was finding a way to tell his story that wasn't just oh, let's feel sorry for him. It was, how do I make this triumph what it really is? And so, it kind of became a serialized project, and each month I was visiting him and instead of chronicling his decline, I was chronicling his triumphs. How he adjusted and progressed. And I was proud to do that, because it was about celebrating the life and contributions of this person. And like I said, I think there was some creativity involved in doing that…I think the other thing that really was a catalyst in me saying, "yeah, I want to use this creative part of my brain," was being a middle school English teacher. I was struggling to get my students to write. Once they said, "Ms. Greer, what are you writing? Read it to us!" And so I started reading it [my book] to them and they were receiving it, even though what I was writing wasn't really intended for them. I was cherry-picking the parts of it that were appropriate for kids that age, but I sort of realized, "Hey, I've got something here. They're enjoying it, liking to the words that I'm using, and they want to know more. And so that was kind of the encouragement. That, as a side note, was the start of the book Masked Intent. I started writing it a few years ago when I was still teaching school, and it sort of sat until COVID. I dusted it off, sort of took pieces of it and made it into what it is now.
Edmund: So you've got two novels out, Masked Intent and Intents and Purposes. The latter one is the more recent and is a sequel to the first, yes.
Kim: Well, Intents and Purposes is not out yet, I'm working on that. Masked Intent is out, and the second one should be out by the end of the year. And I am also writing a prequel to Masked Intent. As I writing Intents and Purposes, I realized I might want to have a bit of an origin story about some of these characters. So this prequel I'm writing is intended to offer a bit more local color about the main character, and introduce you to two characters who are going to be quite important…but we don't know quite as much about them. We met them in Masked Intent, but we don't know as much as we need to!
…I tried to thinking to myself, really, what is the value of this prequel? And then I ask myself, is there really any value to reading this format? And I think there is, if you read Masked Intent and then you read this series of stories that's kind of like an intermission, I think that's a really good set-up…that then all the chips will fall into place.
Get your copy of "Masked Intent: A Modern-Day Morality Play" (The Morality Plays series Book 1) on Amazon here:
The official website for Kim Greer may be found at https://www.kimgreerwrites.com
Follow Kim Greer on the web:
Twitter @wordsandmuses
Facebook https://www.facebook.com/kimgreerwrites
Instagram @khg830