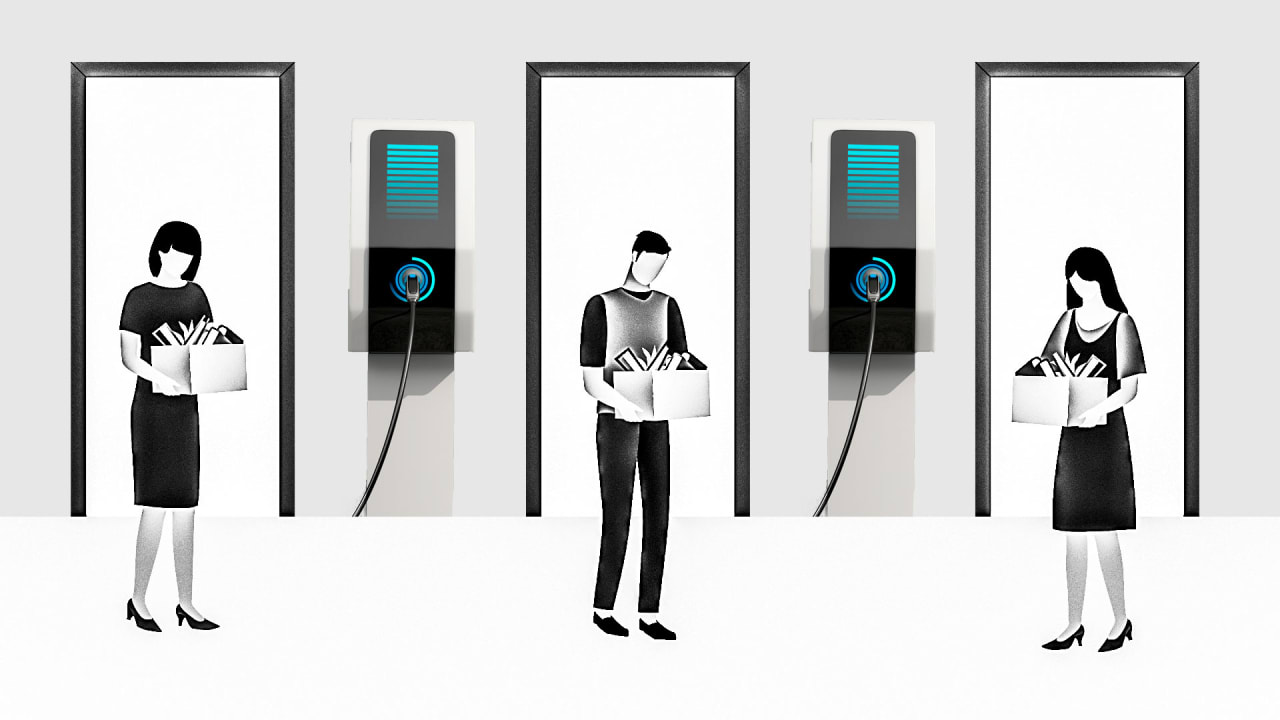 The race to mass manufacture electric vehicles is on, but the road to an emissions-free future is paved with job cuts. In an internal email to Ford employees, the Dearborn-based car manufacturer confirmed its plans to eliminate 3,000 jobs, many white-collar, and primarily in the U.S., Canada, and India. According to the email shared with Automotive News, the all-American carmaker has been shifting gears toward the automotive future, which means slashing its extensive workforce. Here's what we know about the layoffs at Ford:
This primarily affects new jobs. Most impacted roles are under Ford Blue, a used-vehicle marketplace, and Ford Model e, the electric-vehicle division. The carmaker launched the two new divisions in March of this year in an effort to move toward a competitive EV future.
Fewer job cuts than expected. After the second-quarter earnings call last month, Bloomberg reported that Ford planned to cut upwards of 8,000 jobs. Speculation was fueled by CEO Jim Farley's statement that the company had too many employees.
A new skill set to compete. Hinting toward a reorganization during the Q2 earnings call, Farley stated, "We have skills that don't work any more, and we have jobs that need to change." Today's email, addressed by Farley and chairman Bill Ford, stated, "As we have discussed in recent months, it means redeploying resources and addressing our cost structure, which is uncompetitive versus traditional and new competitors."
Aside from today's announced job cuts, the manufacturer faced more troubling news after a Georgia jury determined that Ford should face punitive damages over the fatal car accident in 2014 involving an F-250 pickup truck. As of Monday afternoon, Ford's stock value fell by 5.07%.