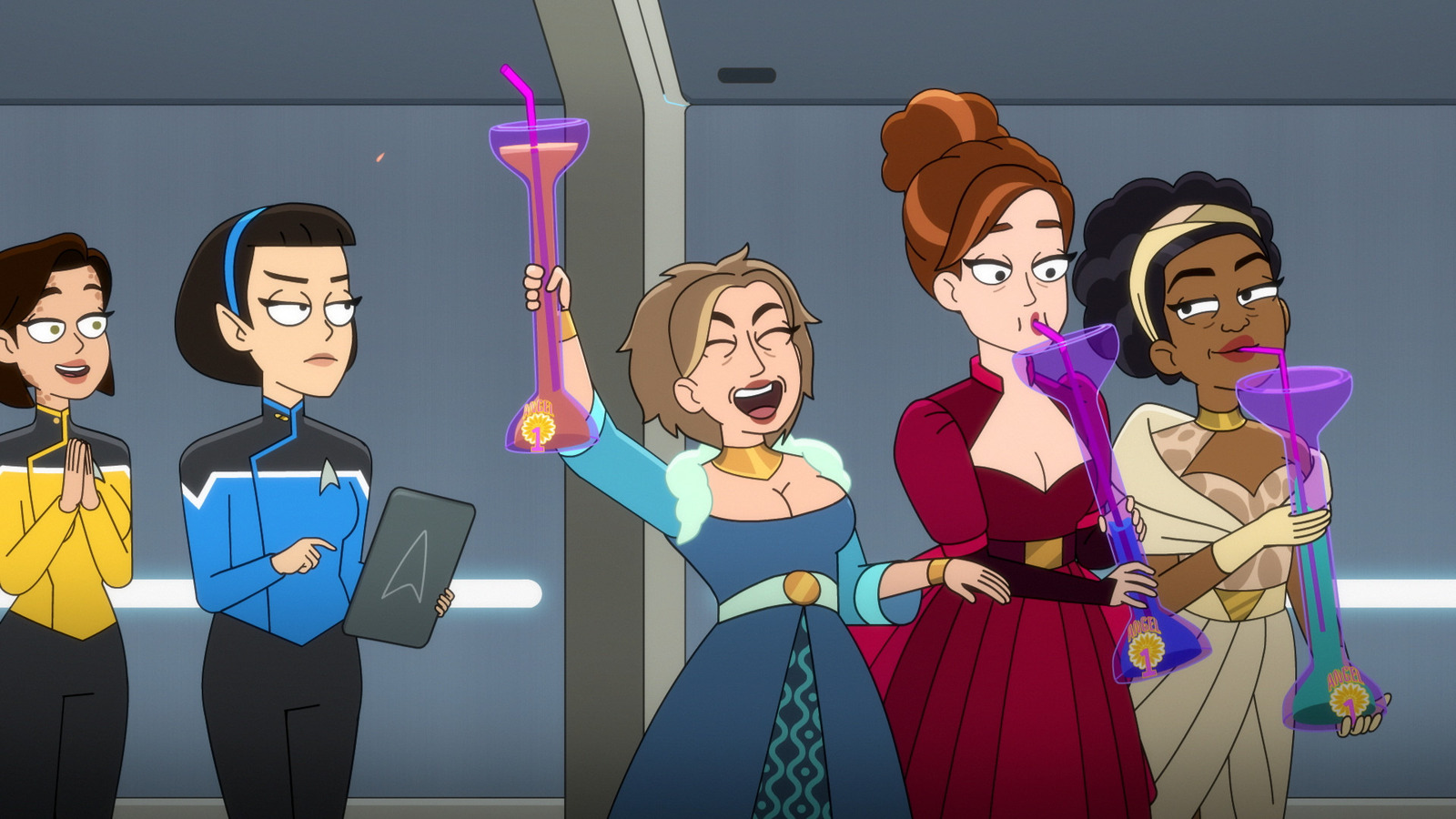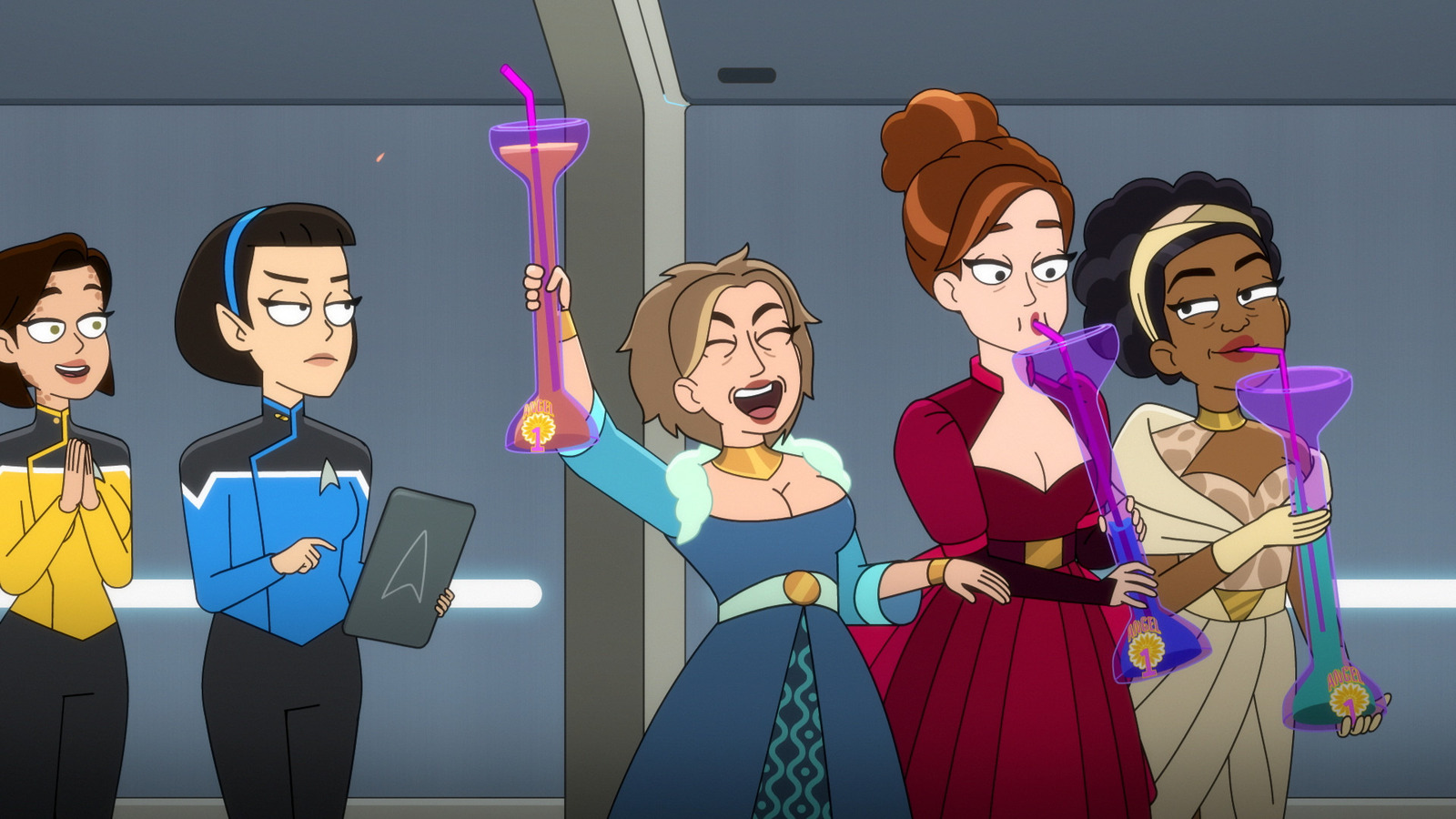 Over the course of this season of "Lower Decks," a mysterious UFO has been systematically attacking and destroying random ships throughout the Alpha Quadrant. An Orion ship, a Klingon ship, and a Romulan ship have already been decimated and the attacking UFO has not been identified. It seems that the Betazoid diplomats have been investigating that mysterious ship, hoping to ascertain whatever psychic energies it might have.
Sadly, no one on board the Cerritos — including the Betazoids — is thinking clearly due to a mysterious psychic phenomenon that enhances everyone's emotions to the point of irrationality. The Betaoids are scanned for Zanthi fever, the emotional affliction suffered by Lwaxana Troi on the "Star Trek: Deep Space Nine" episode "Fascination" (November 28, 1994).
When Captain Freeman confronts the Betazoids about any possible effect their presence may be having on the emotions of her crew, that's when the batons come out. Despite fighting highly-trained Starfleet officers, the Betazoid women make quick work of them. They even manage to use their psychic abilities to their advantage, sensing that two crewmates are very attracted to one another, and using their moment of subsequent flirtation to knock them unconscious. One might think that psychic party-lovers wouldn't necessarily be able to commit such violence. It seems that Betazoids are just as steely and action-oriented as any other species on "Star Trek." We just had never seen it until this episode.