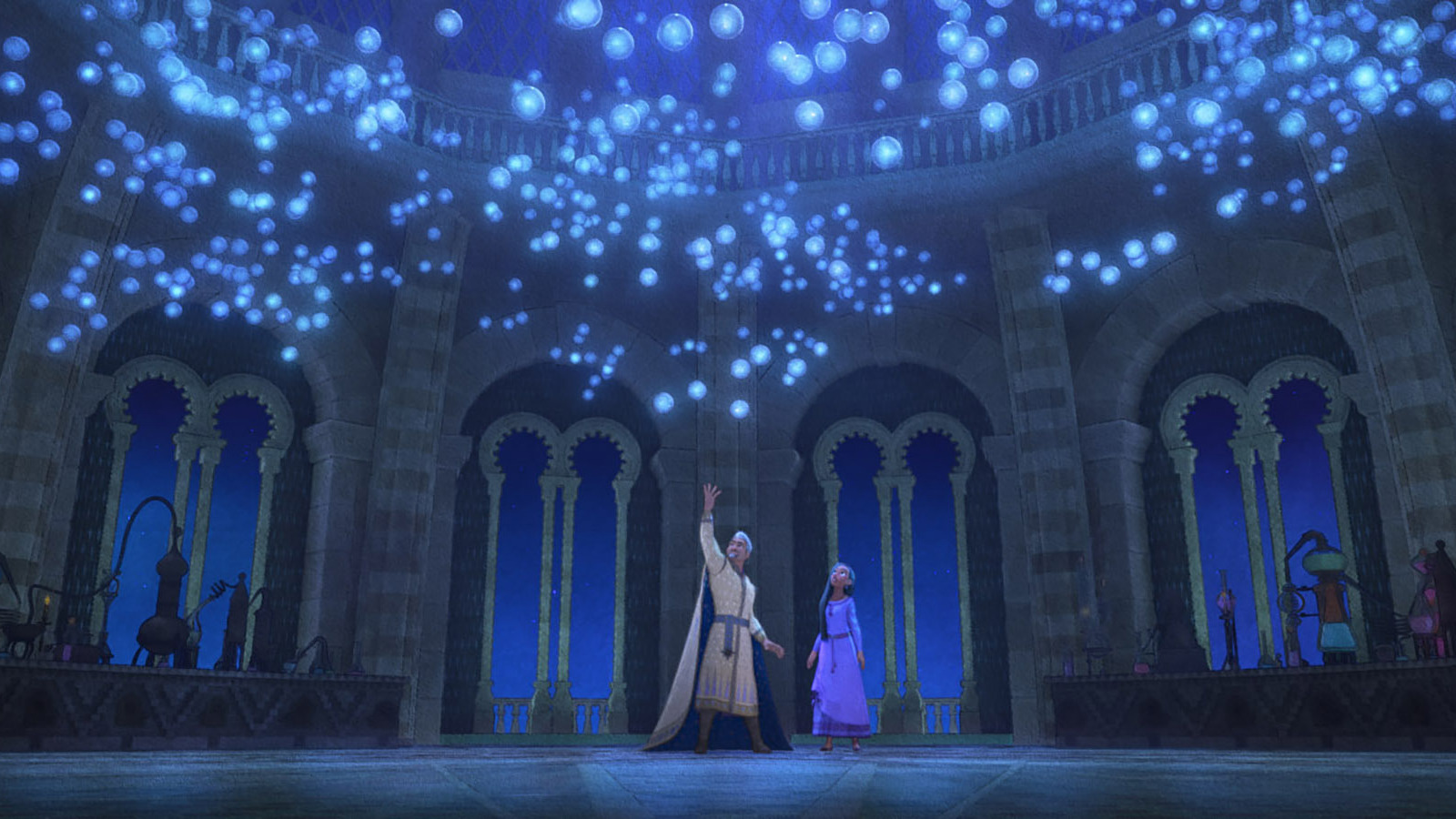 Fawn, this question's for you. As a first-time feature film director, how has this process been compared to your previous roles on other projects?
Veerasunthorn: It's been amazing to get to see the scene through from start to finish. Usually, I stop or we put it into production and I'm like, "Goodbye baby," and I see it at the wrap party. So this has been –
Buck: And then she blames us for ruining her work. No, I'm kidding. [laughs]
Veerasunthorn: [laughs] I think the biggest thing I learned is that I need to be open to other ideas. Amazing things can come from anywhere. And all the departments at Disney, they brought their A-game to this movie and the storyboards that we sent in it is the start. It's like the tip of the iceberg. Chris, you told me that. I need to say it out loud. "It is okay to change the work that I drew, which I didn't even think about. I'm like, 'Well, yeah, of course they would. Everyone makes everyone's work better,' but they need to hear it from you."
Buck: Yeah, that's true.
Veerasunthorn: Yeah.
Aw, I love that.
Veerasunthorn: Working with Chris, too, I have admired him for so many years.
Buck: Okay. That's enough. [laughs]
Veerasunthorn: That's going to embarrass him.
My next question might also embarrass, so let's see. Chris, as someone who has already so much experience as a feature director, how do you ensure that you're maintaining a collaborative directorial partnership rather than a master-apprentice sort of partnership?
Buck: Having worked with Fawn since the first "Frozen," she was a story artist on that, and then on "Frozen II," I knew Fawn, I knew her talent. I knew not only was she talented, but the way that she thought about the story and thought about the characters. So she just digs in and really wants to make it believable and make it feel right and just make everything fit together perfectly. So in a way, it was a relief. I had a partner that … I have my own shortcomings and there are things that I could rely on her for that, too. I'm not a great story artist like she is. I can draw, and I'm an animator, but I don't have the cinematography skills and some other skills that she does, and the thinking. So for me, it wasn't like a mentor-mentee relationship. It was a true partnership.
Veerasunthorn: Thanks, Chris.