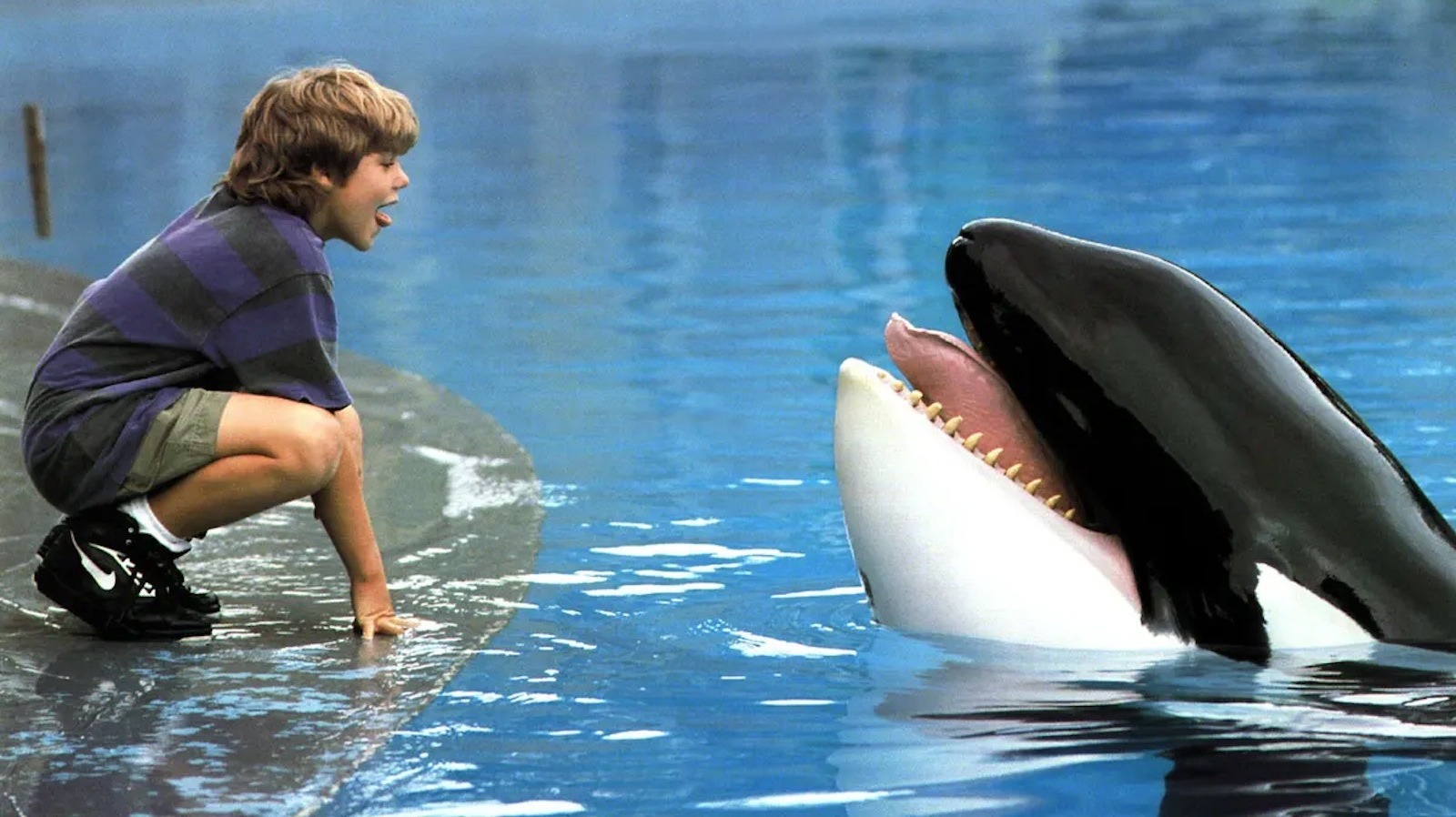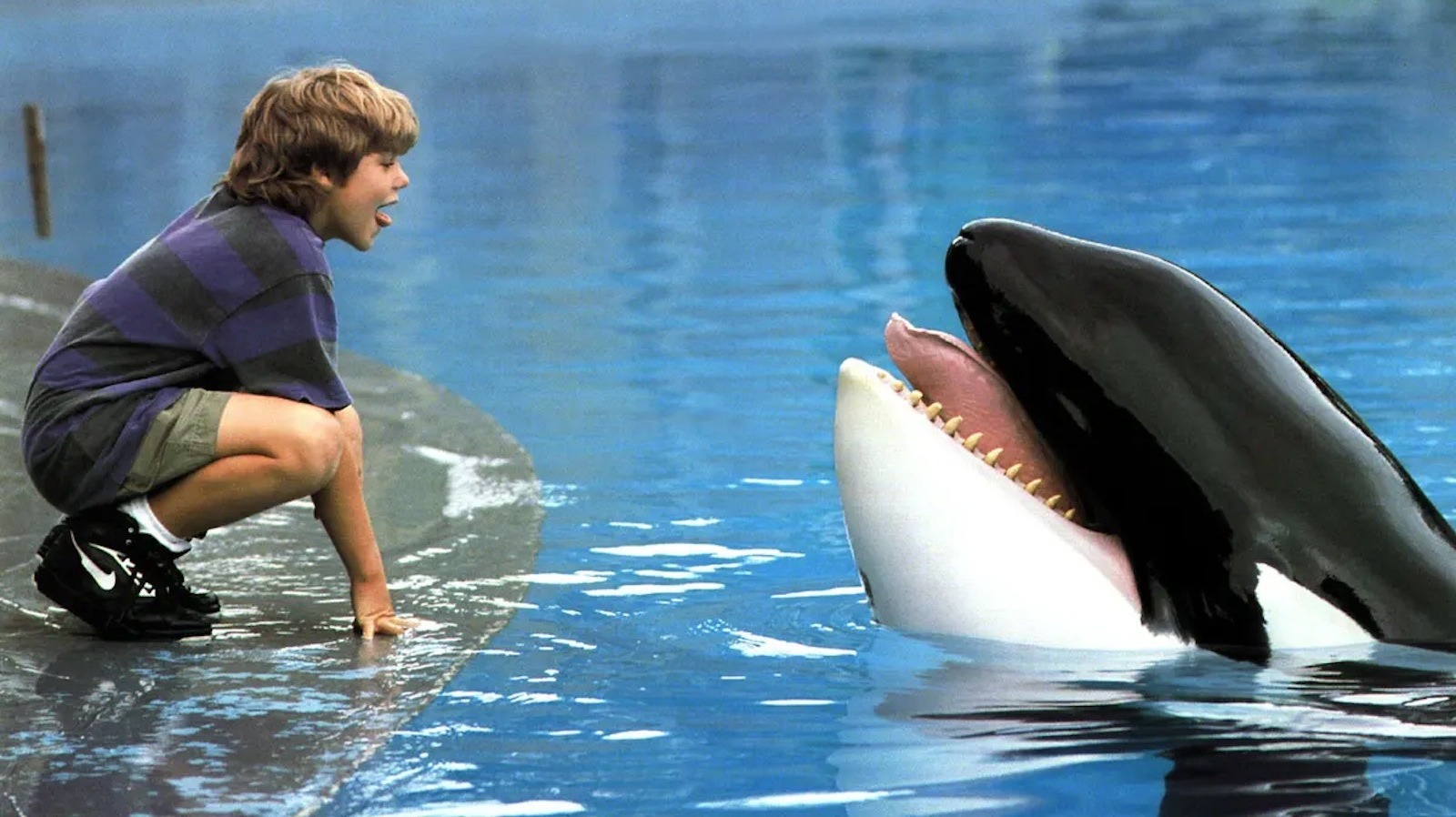 The opening scene of "Free Willy" depicts the whale's capture; Willy is encircled by fishing boats and ensnared with nets. This is probably close to what happened to Keiko himself when he was captured in Icelandic waters circa 1979. He was bounced around from a local aquarium to Marineland in Ontario to Reino Aventura in Mexico City. That last location is where the "Free Willy" crew filmed him.
As Naomi Rose (a marine animal scientist affiliated with the Humane Society) later told the NYT, "In order to make 'Free Willy,' they had to sort of violate the fundamental premise of the film." However, the film's success brought the spotlight to Keiko's poor treatment at his current home (if you watch "Free Willy" attentively, you can spot Keiko's own lesions on the whale's skin).
This kickstarted a public campaign to free Keiko, as his silver screen self had been. The funds came from institutions like the Humane Society, billionaire activist Craig McCaw, fundraisers by schoolchildren enamored with "Free Willy," and even the film's distributor Warner Bros.
The "Free Willy" sequels were filmed with only animatronic whales, while Keiko was eventually moved back to Iceland in 1998. The problem? Having been captured young, he'd never lived as a wild orca. Take note of his collapsed dorsal fin (shared by Willy), a sign of long-lasting captivity. Rather than being "set free," Keiko was kept in an ocean pen and under observation. His trainer Jeff Foster had to teach Keiko everything from holding his breath to hunting for his food. When he was let out into the ocean, he failed to properly socialize with other whales, despite fruitless efforts to locate his original pod.