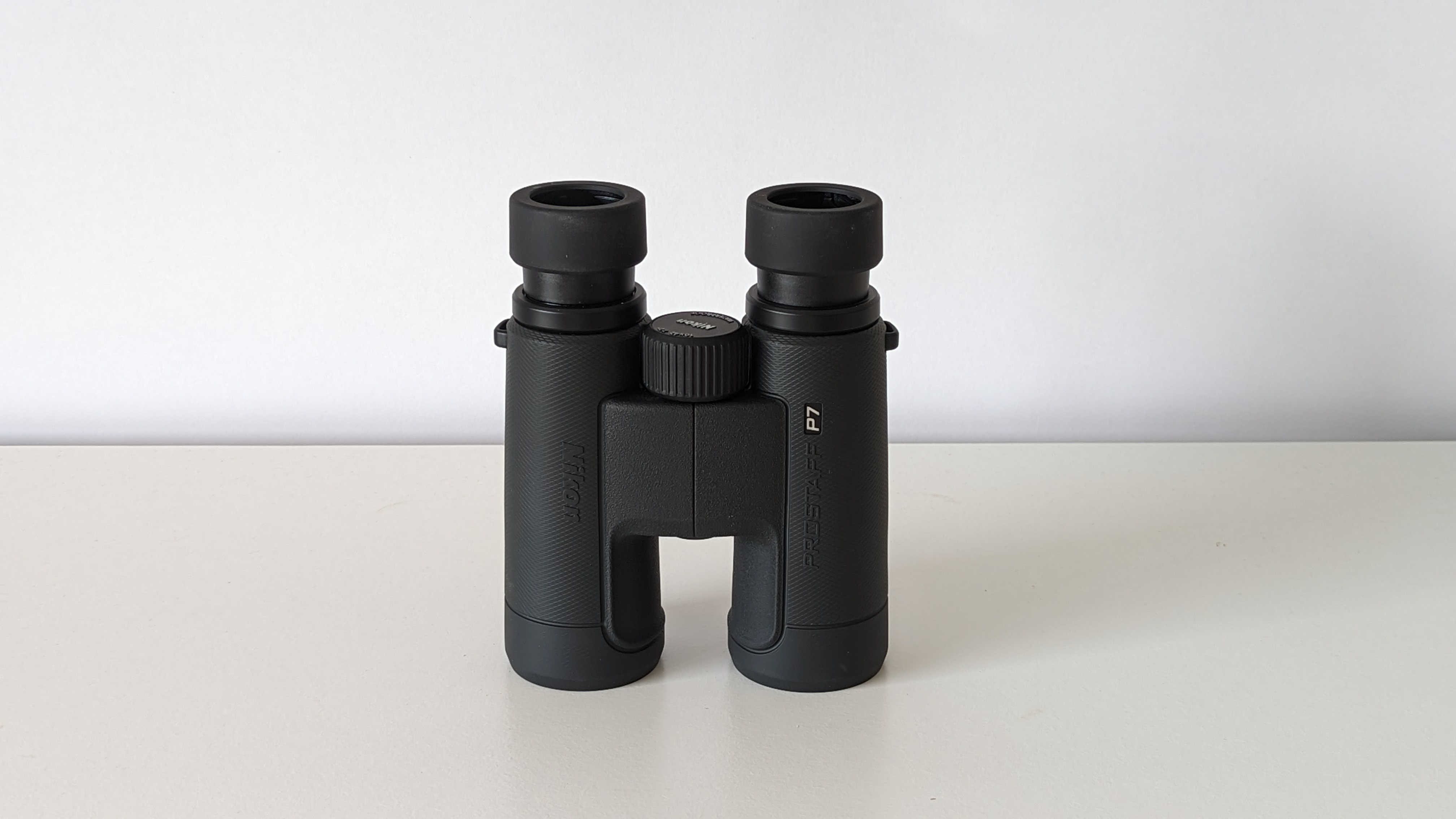 The Nikon Prostaff P7 10×42 binoculars aim to fill a market demand between entry-level observers who want the least-expensive option that still provides acceptable quality, and the high-end wildlife spotters who use binoculars day-in, day-out and want only the best. Sitting around the $200 mark at time of writing, the P7s absolutely smash their objective and then some. They're some of the best binoculars you can buy for enthusiast-level users.
Nikon Prostaff P7 10×42 specs:
Design: Roof prism
Magnification: 10x (8x also available)
Objective lens aperture: 42mm (30mm also available)
Angular field of view:  62.9 degrees
Eye relief: 15.7mm (0.61-in)
Weight:  21.2 oz (601g)
Dimensions: 5.9 x 5.1-in (150 x 130mm)
By investing just a little more than the base level for these binoculars, you will be able to bird watch, wildlife spot, or take these Nikons to an aviation show or sports game and get fantastic views.
It's rare to find a pair of binoculars that are both affordable and well-built; most have at least one or two flaws that we could live with but ultimately would like improved. Surprisingly, the Prostaff P7 10×42 doesn't really have any of those minor faults, and any issues we have with the product are more down to personal preference than anything else. And while the magnification won't suit everyone, it's worth noting that the Prostaff P7 binoculars also come in 8×42, 8×30 and 10×30 variants.
Nikon Prostaff P7 10×42 binocular: Design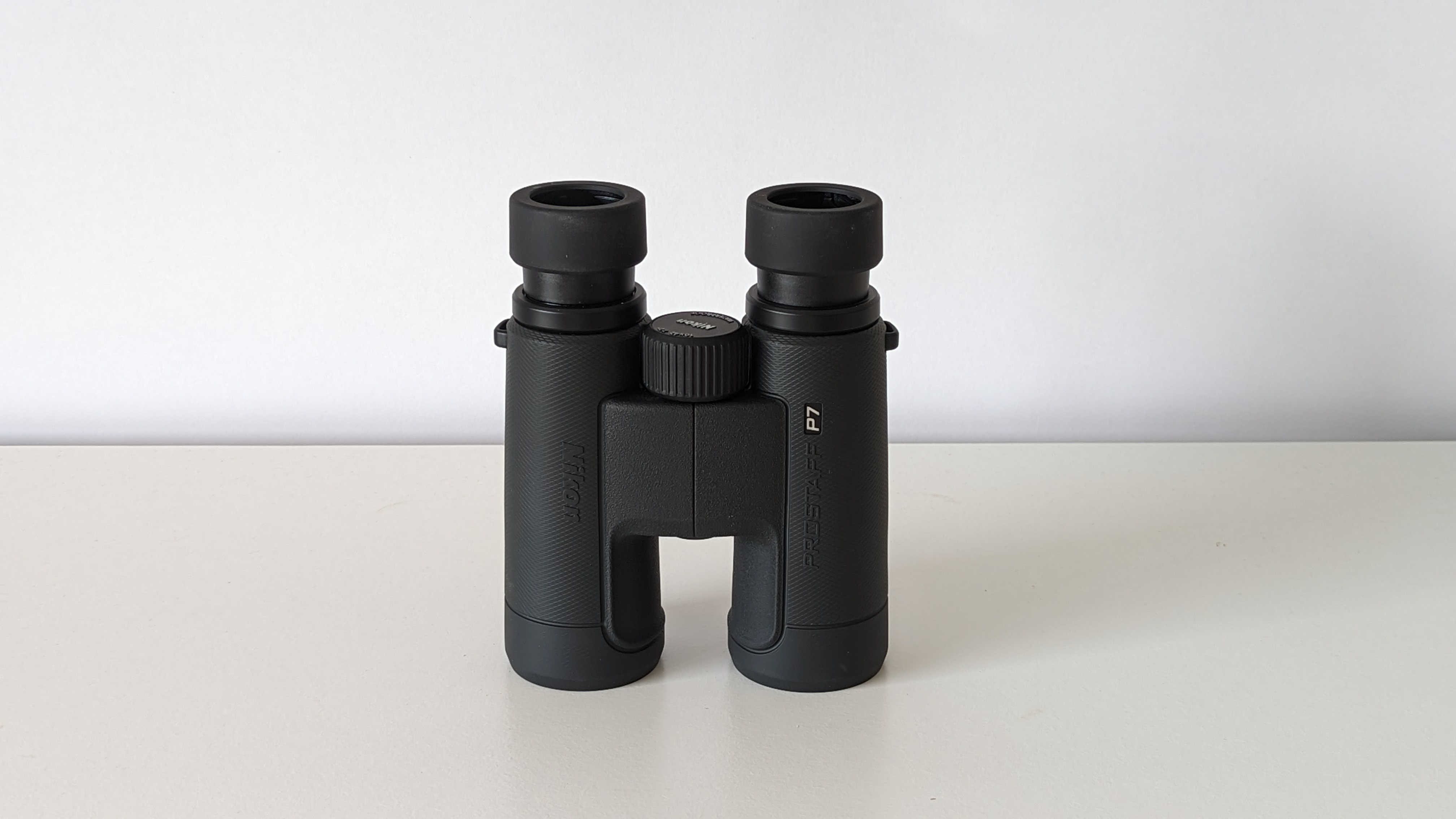 Fully protected by a texturized rubber layer
Comfortable, smooth focusing wheel
Robust lens cap straps
The Prostaff P7 binoculars feel premium. That's not just because they look good with a stealthy, near-black appearance (Nikon calls them 'dark green'); every part of these binoculars feel well made and high quality.
The rubber coating that protects the device itself runs the full length of the binoculars and wraps around the entirety of the body. Even a protective coating over the hinge keeps moving parts shielded from inclement weather and dust.
They're even fully waterproof down to a depth of 3.3 feet (1 meter), which means even if you accidentally drop them in a nearby shallow stream or river they should be fine, if you retrieve them quickly enough. In addition, nitrogen purging inside the binoculars keeps them fogproof, so observers can take them out of a warm house on a cold night without having to wait for them to demist from the temperature difference.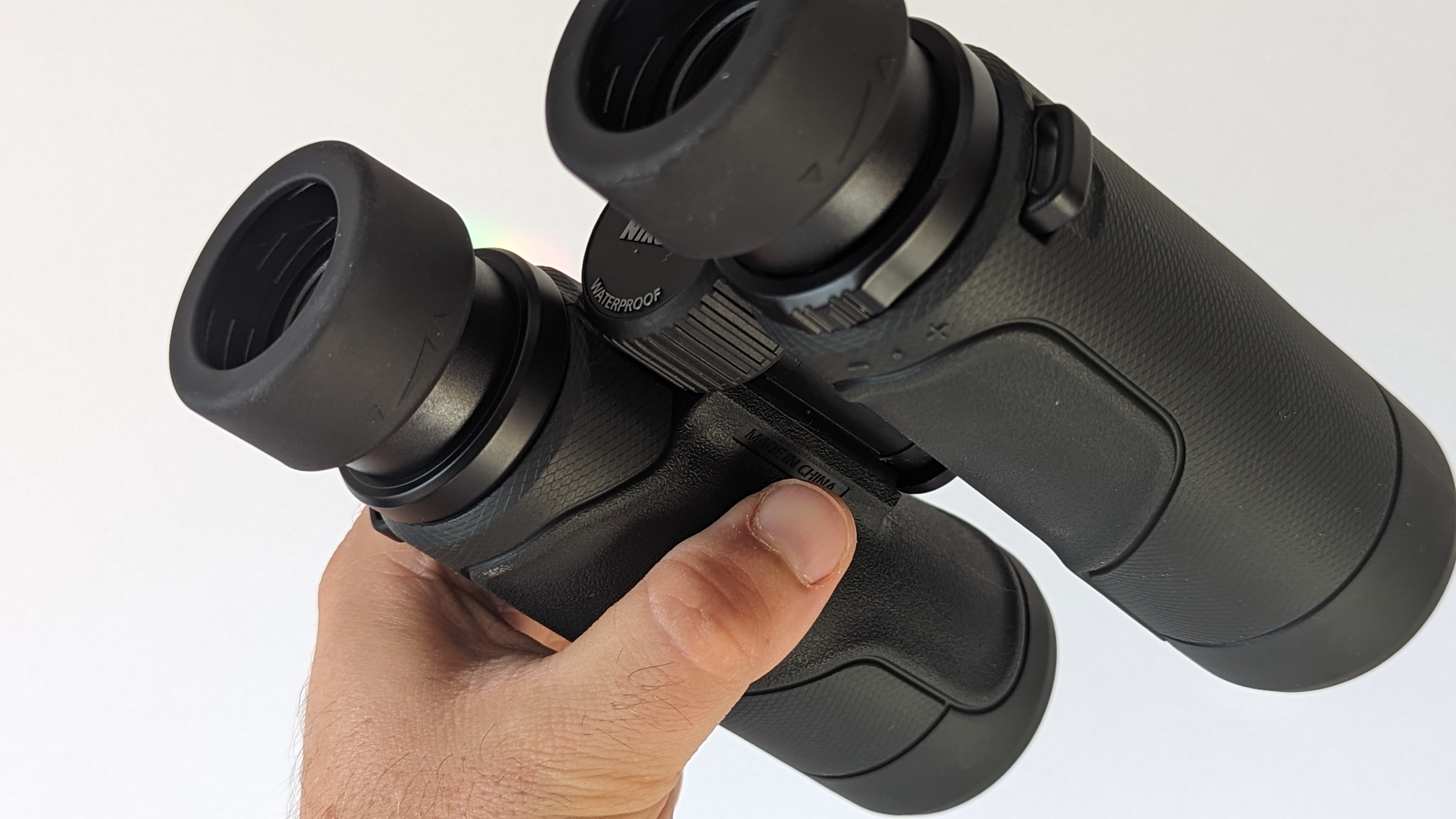 We love that there's a locking diopter wheel to prevent accidental defocusing during use. Not even the more expensive Nikon Monarch M5 binoculars have that, and they're over $100 more.
Three steps of eye relief, a slim roof prism design and a comfortable soft grip make them suitable for all kinds of observers who need to get out and about without packing anything too heavy or bulky.
Nikon Prostaff P7 10×42 binocular: Performance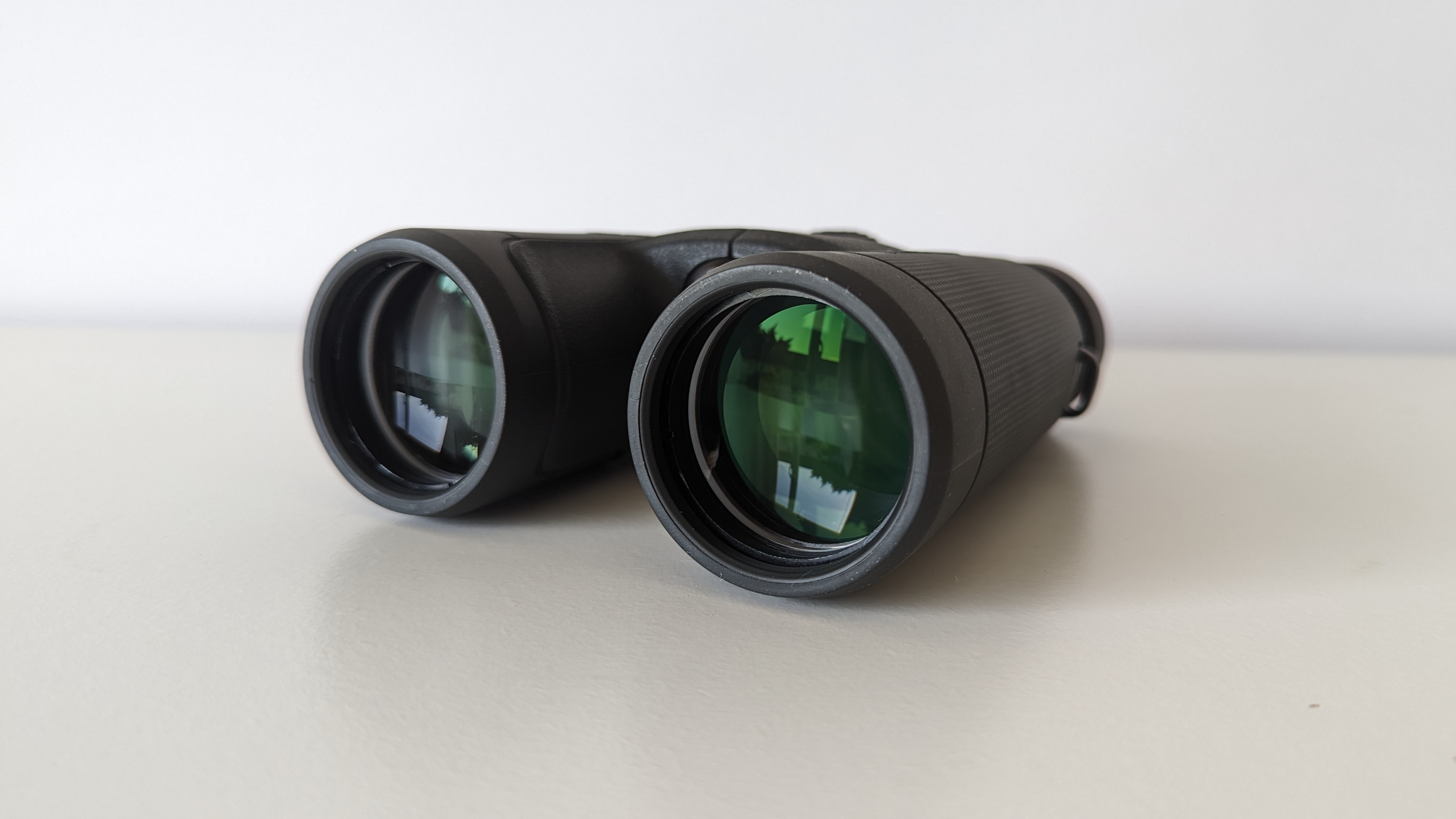 Lenses are covered with 'non-stick' coating
42mm objective lenses make them usable even in darkening twilight
Optics are sharp despite lacking extra-low dispersion glass
Optically, the Prostaff P7 10×42 model we reviewed is fantastic. We'd expect that from an optics and camera manufacturer that has been operating for over 100 years, but it's surprising just how good this product is despite the fact it isn't advertized as featuring any of the special glass elements that higher-end binoculars have, like extra-low dispersion glass or field flatteners. These additional, specialist pieces of glass help to reduce color fringing and coma distortion associated with inferior optics, but the Prostaff P7's views look sharp without it.
While 42mm is a respectable size of objective lenses for a relatively pared-down roof prism binocular such as these, we were pleasantly surprised with their late twilight light-gathering. Even observing into the darker treelines 45 minutes after dusk, in Fall, we had no trouble spotting details and pulling focus accurately. They're some of the better binoculars for stargazing, but not as good as more specialized kit.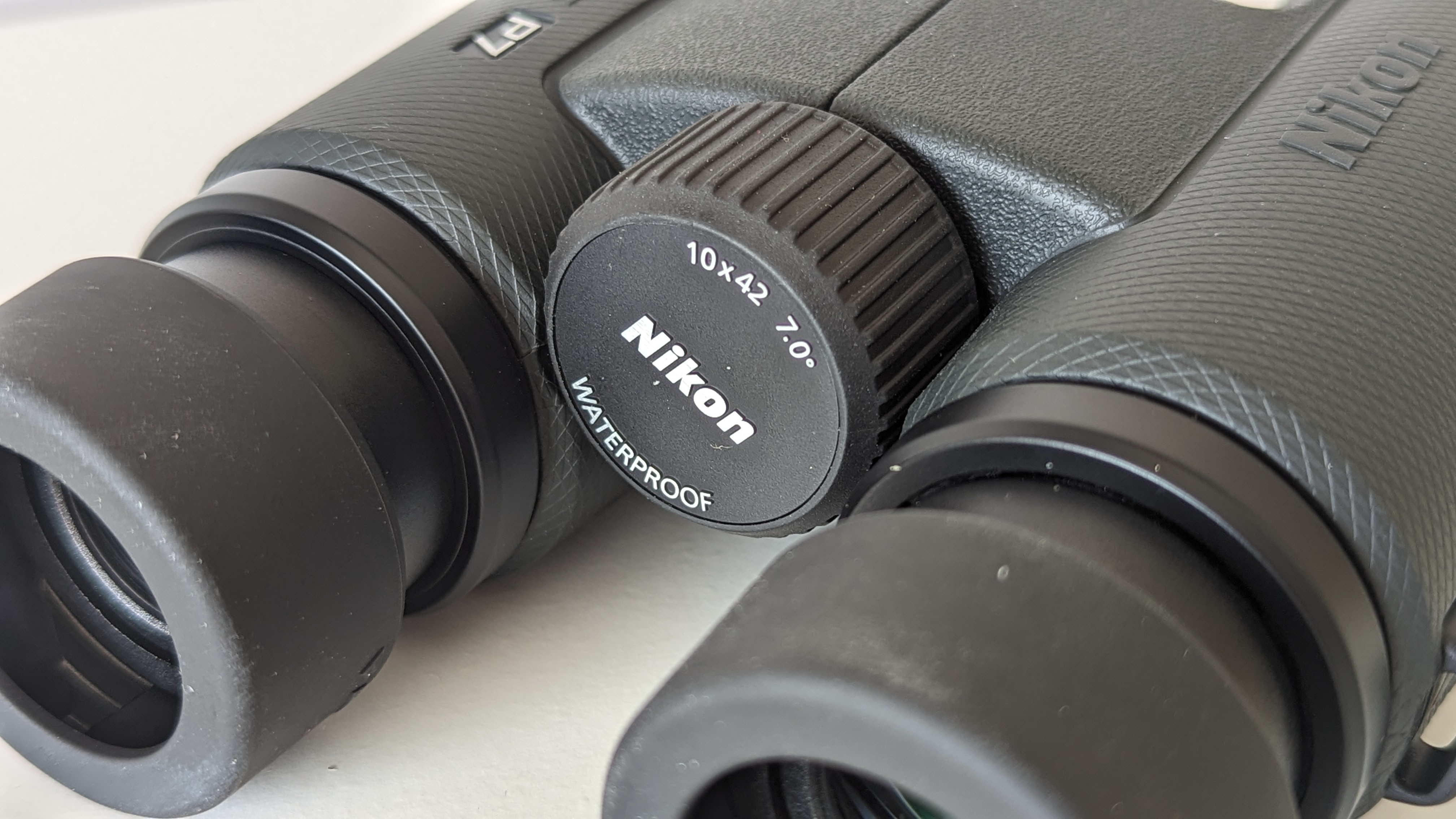 We had them out in a few showers, and the non-stick coating on the exterior lenses seemed to hold up well and easily splashed off. The moisture was easily cleaned with a microfiber cloth without smearing.
The 15.7mm of eye relief might be a little problematic for those who need to wear spectacles, particularly if the glasses aren't pushed right up against one's face, but for non-glasses wearers, it is perfectly suitable. Three steps on the twist cup eyepieces made it fast and simple to adjust.
Nikon Prostaff P7 10×42 binocular: Functionality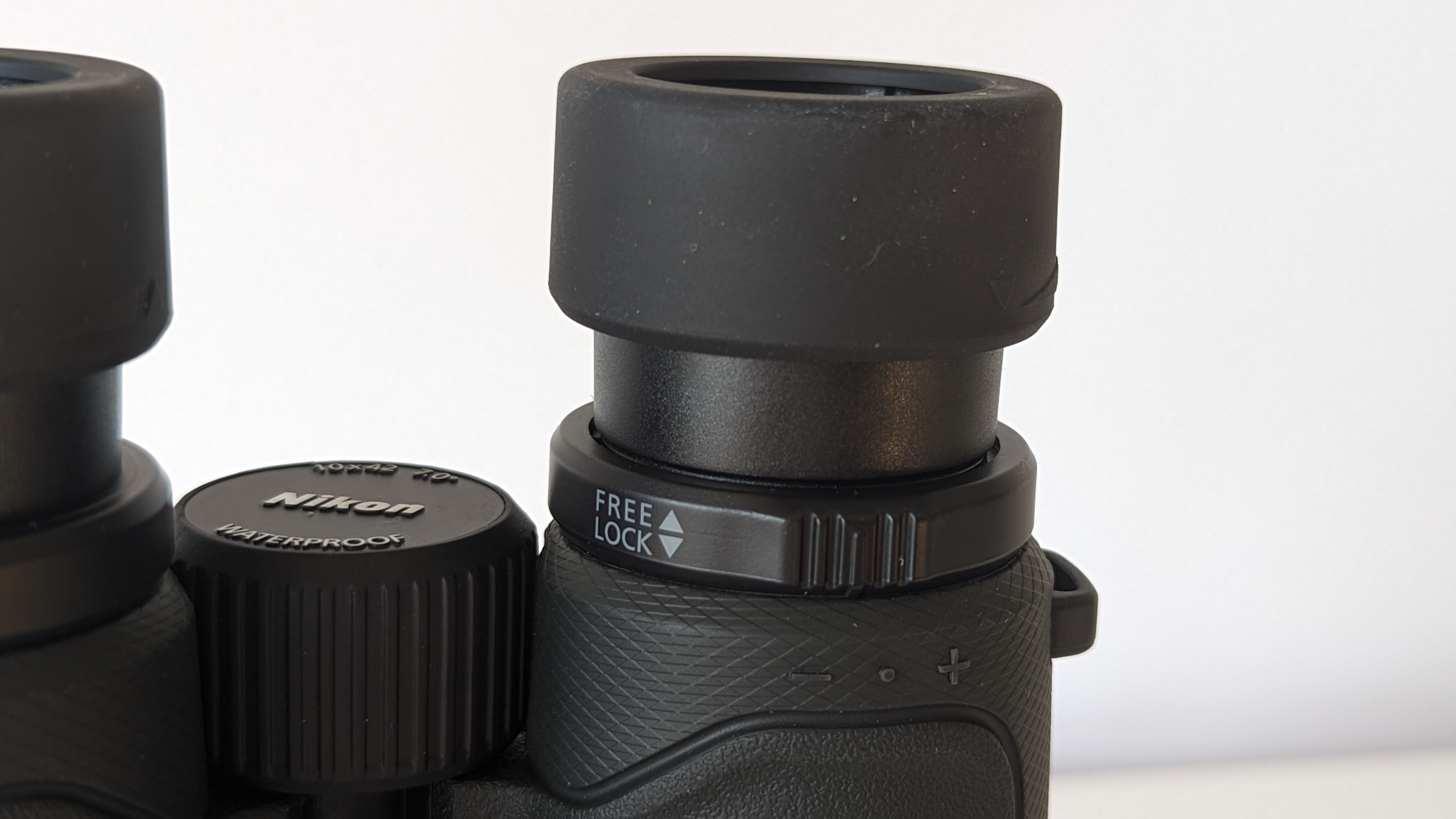 Locking diopter ring could be a little smoother
Exit pupil of 4.2mm makes for a small viewing circle
Really portable design and lightweight for long-distance travel
We comfortably hiked for over three hours with these binoculars round our neck, ducking under tree cover during rain showers. They felt comfortable, and we could've gone on for several more hours, happy that our neck was free from pain. The neckstrap itself is even long enough to extend and wrap around one shoulder, which would help for longer periods of use should observers find that the neckstrap is uncomfortable for them. The neckstrap is adequate: While not quite as lavish as Nikon's Monarch series, it is comfortable enough for longer periods. Because they're only a little over 21 ounces, the Prostaff P7 binoculars are suitable for those traveling to a location such as a wildlife reserve and carrying them round for the day when traversing between hides.
Their 10x magnification and 42mm objective lenses mean the 4.2mm exit pupil is a little smaller than we'd like, with the viewing circle a little on the medium to small side, though this didn't detract from use. We could get them focusing down to 9.8 feet (3 m), which fills the views with a medium-sized songbird like a warbler or a sparrow when one is at the closest focusing distance.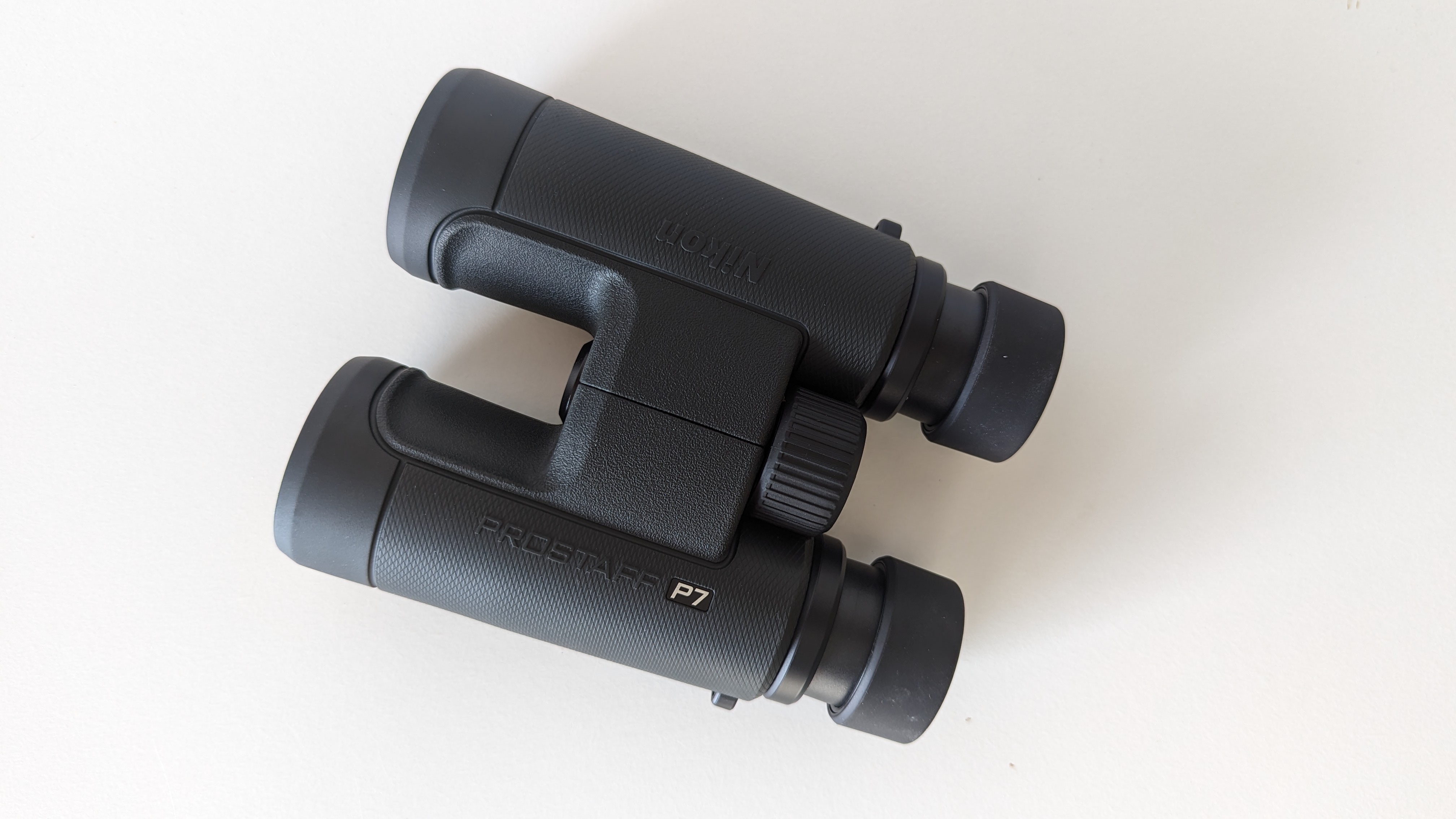 We're not huge fans of the separate objective lens caps that tend to get lost when taken out and about, preferring the strapped-on caps of the more expensive Monarch line. However, the lack of strap does mean that the two lenses push closer together (unless the straps are shifted up/down the barrel on the other binoculars) to aid those with shorter interpupillary distances (the distance between the eyes), such as children.
Should I buy the Nikon Prostaff P7 10×42 binoculars?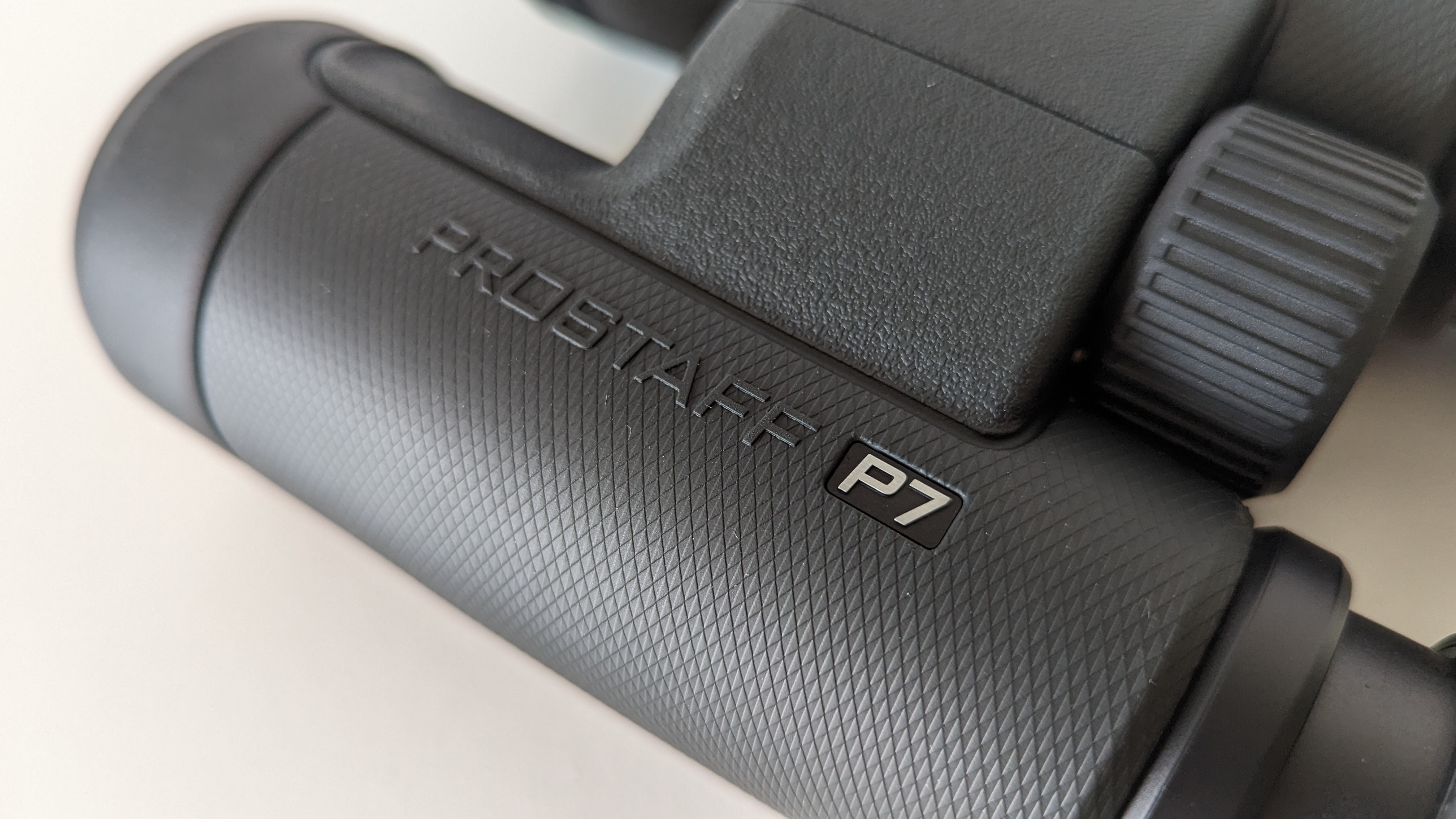 If you're looking for a good set of intermediate binoculars with fantastic optical performance, excellent general build quality and one or two premium features like a non-stick lens coating or locking diopter wheel, then for 200 bucks or less the Nikon Prostaff P7 10×42 binoculars are for you.
They're waterproof down to 3.3 feet and are fogproof, so they will operate well in almost any weather and  environment. You may be able to find some binoculars that almost match the quality of these for the price, but we're doubtful there are any out there that surpass the Prostaff P7.
If this product isn't for you
Of course, there's always better. That's where the Monarch line from Nikon steps in. If you want ultimate performance (and ultimate price) then the Nikon Monarch HG 10×42 binoculars are the ones to go for. They offer ultimate optical clarity, high-end build but almost four figures in cost.
Need something a little step down from the Prostaff P7? We'd recommend the Nikon Prostaff P3 based off our earlier review. A full $60 to $70 cheaper than the P7 (at time of writing) they are limited in their build quality a little but Nikon has kept the quality where it counts — in the glass. With great views for around $120 plus neckstrap and carry case plus lens caps, and you can't go far wrong.